Elon Musk's unbelievable plan to use his own Tesla Roadster as the demonstration payload for the inaugural test launch of SpaceX's new rocket, the Falcon Heavy, is reportedly set to happen on February 6.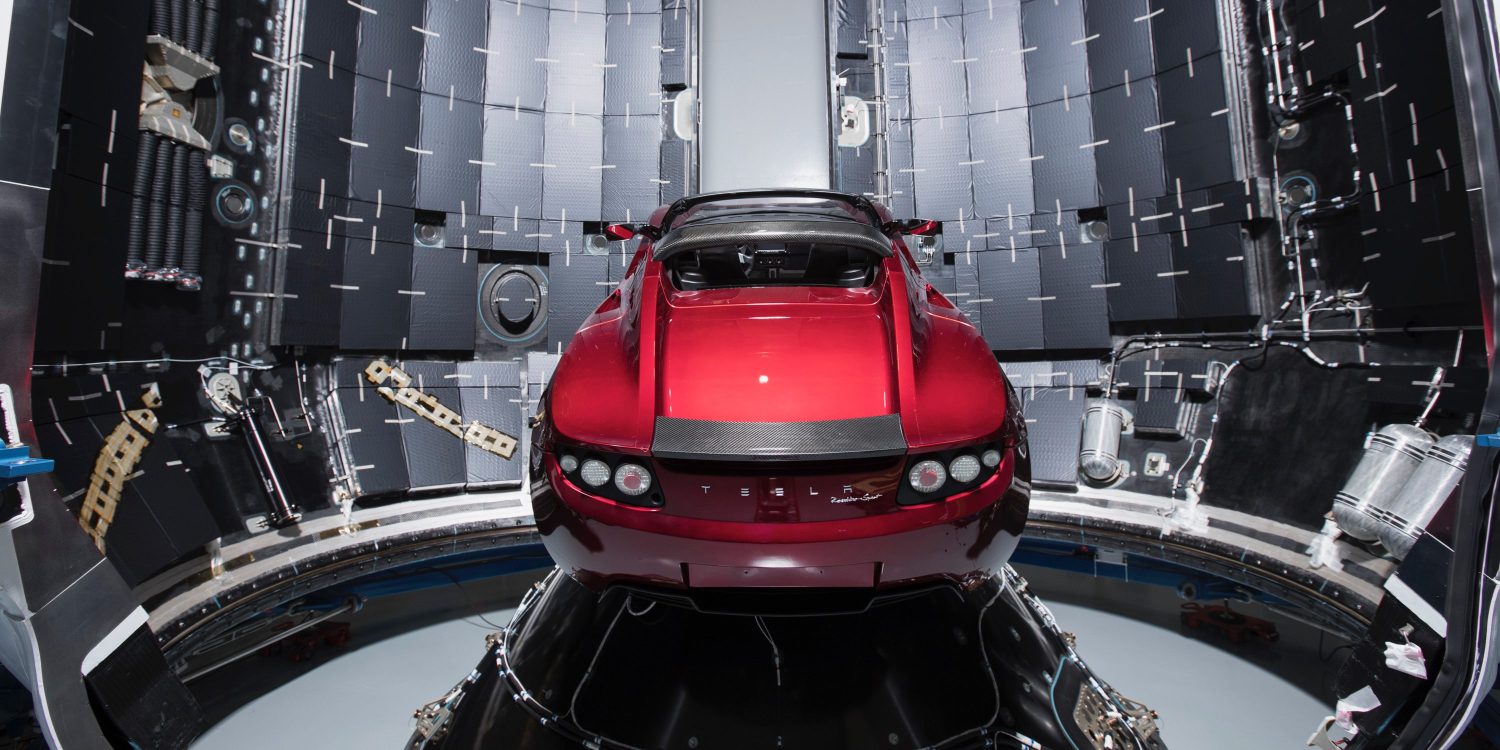 Last month, Musk announced the plan on Twitter to some skepticism, but it was confirmed a few weeks later with pictures of the Roadster installed on a SpaceX payload attach fitting – pictured above.
While it's of interest to us for being the first electric car launched into space, the event is particularly interesting to the space industry for a completely different reason.
The Falcon Heavy is expected to become the most powerful rocket in the world if the launch is successful.
SpaceX manufactures and launches rockets for commercial and military applications, but it is most known in the public for its plans to colonize Mars.
The company currently only operates the Falcon 9 rocket, which consists of a core first stage booster and a second stage. The new Falcon Heavy is equipped with two additional Falcon 9 first stages.
It has been in the works for years now and the inaugural launch has been delayed on several occasions, but the rocket is now in Florida being prepared for launch since last month: